Elite Kitchens Testimonials

Elite Kitchens Testimonials – 60 years of kitchen satisfaction.
"We are so very pleased with the end result, it really is a dream kitchen for us.
Thanks again"
Becks & Giovanni Luca
The kitchen Elite designed was excellent, well designed, perfectly functional, made on time and on budget and it had a 'wow' about it That's Elite for you.
It could be almost be considered obscene to have a love affair with a kitchen. Certainly our friends roll their eyes again when I talk about my forever non staining white sink or the functionality of the sexy soft closing drawers. When we started with an old 60's brown kitchen, the dream of a modern clean lined beautifully built kitchen seemed a l o n g l o n g way away. Our house rebuild took seven months and we spent this time to get the kitchen plan perfect, and truly you were awesome. So were the girls and boys who built it and assembled it. Love the wrap around satin white cupboards and the shitaki bench with waterfall ends.
What I love most however, is the decision we made to travel this difficult journey of old to new with you. You have fielded many phone calls and made so many changes that without your support and input the kitchen would not be the sweetheart it is. So you will find us working peacefully together somewhere between the island bench and the pantry loving this perfect space that didn't break the bank or break my heart.
Thanks
Janice Knowles and Dougall Love
Northcote
Elite Kitchens made designing my kitchen easy and actually fun! I had the concept in my head and they were fabulous at taking the time to ensure it became a reality. They worked hard to keep the kitchen within my budget and it always felt like they really understood what I was trying to achieve and were personally committed to helping me create it. When a bespoke rangehood was needed they didn't try to talk me around to a simpler option instead they just called one of their many fabulous suppliers who was more than happy to design and build what we needed without the ridiculous pricetag.
Thanks Elite – you really made me feel special, valued and I am in love with my new kitchen!
Lydia Whitehead
Mt Eden
I can't tell you how much I love my new Elite kitchen!
Thank you so much for all your good work & attention to detail.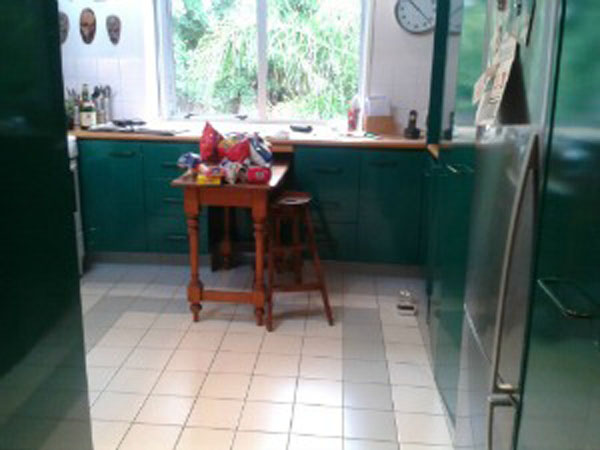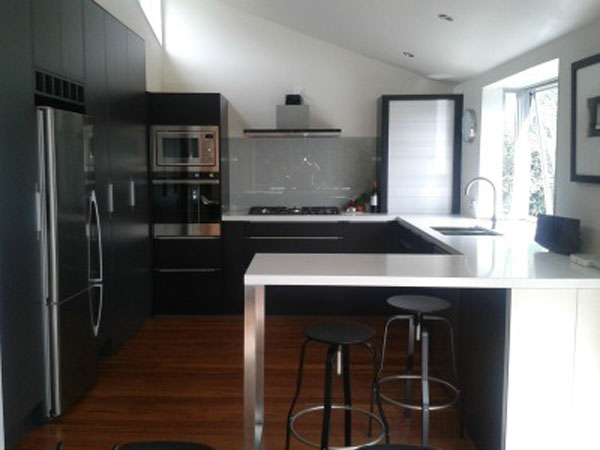 Thank you for taking the time to come over and see the kitchen. I really enjoyed your visit and time to chat and I would love to keep in touch. Thank you for the beautiful cookbook. I sat at the breakfast bar this afternoon and started reading it. Really interesting the way she sets everything up and I have already chosen some recipes I would like to try.
Our sincere thanks for ALL your help. You are just so easy to talk to. We wish you ongoing success in your Kitchen Design work.

Take care,
Maggie
I appreciated the service you provided to me from the first time I visited your showroom. You made yourself available and sat down with us and discussed (the best) options. Ours wasn't a big job compared to what you would otherwise get. However, this didn't stop you from making the time as I was a customer just "off the street".
I also found you to be caring to customer needs and very responsive to e-mails and surprised how quickly you were able to get the job done.
Once again thank you for such brilliant customer services – people don't realise how much "getting out the office" and genuinely spending a little time with a customer means – you certainly do.
– Bindu
With numbers ramping up across all our sites, the pressure has filtered down onto our suppliers/contractors but you and your team have done nothing but provide great service (and quality product) which is a reflection of why we continue to work with you.
Thanks again for the tremendous effort you and the team put it, it doesn't go unnoticed.
-New Zealand's largest, oldest and most respected home builder
Hi Elite Kitchens team,
Our new kitchen is looking absolutely incredible!
I wanted something that looked like it was always there and your design has done just that! The kitchen is now looking complete and we love it 🙂
Thank you!
-Prerna"

FREE CONSULTATION
Renovating your existing kitchen or Inspired to make your dream kitchen a reality?
Let us help with a *FREE Design Consultation!
Big or small, contemporary or traditional – we want to help create the perfect kitchen for YOU. Send us the ideas you love, whether they be photos from our kitchen blog, magazine clippings or even your own sketches, and meet with one of our experienced designers to come up with the kitchen of your dreams!