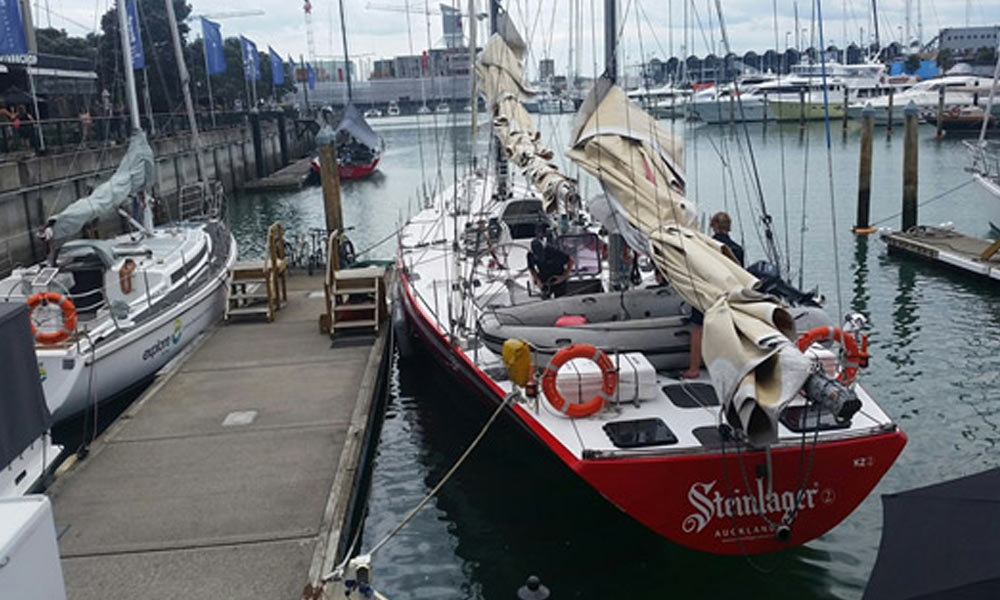 Could there be any better feeling than clipping through the waves with the sun on your face? Or what about simply kicking back on deck and watching the sights slip by? Yes, "going sailing" definitely doesn't have to be an intimidating tangle of ropes, nautical jargon or sea monsters! In fact, that's exactly what the team at Auckland kitchen company Elite Kitchens and Cabinets learnt firsthand last Friday night.
While our focus during the work day is one hundred per cent on designing, building and installing your dream Auckland kitchen, after hours we also like to hang around and have some fun together.
So, on this particular Friday night, we broke out our sunnies and sailing caps, donned life vests and jumped on board Steinlager II for an evening of fun, short, non-spinnaker racing on the magnificent Auckland harbour, as part of the Royal New Zealand Yacht Club's Spring Rum Race Series.
And oh my, oh my gooooodness, what an experience – as you'll see when you check out the pictures of the team enjoying their evening together on the water.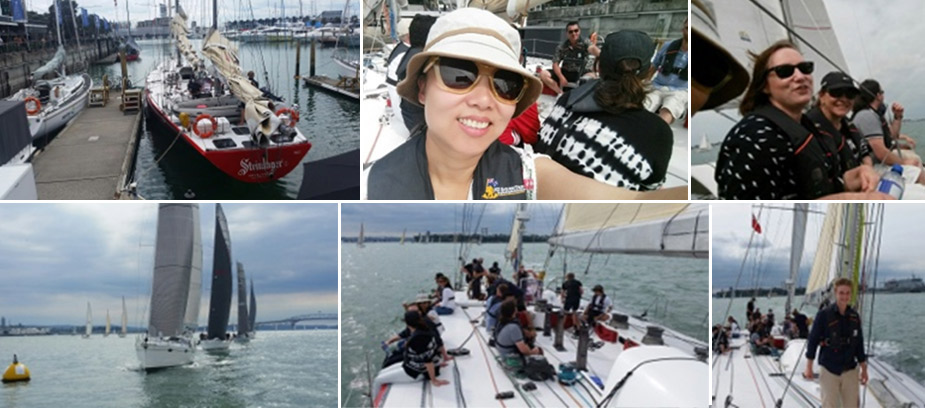 Hamish Ross, the director of Elite Kitchens and Cabinets, is very passionate about sailing, so of course, it was only fitting that the team of this Auckland kitchen company got to sail on something special too. Steinlager II was definitely the right yacht to take our team for their outing on the water. She's no ordinary yacht, because not only is she big and graceful at 84 ft in length, and with a main mast height of 114 ft, but she also boasts a stellar pedigree.
Skippered by Sir Peter Blake, this is the boat that not only won the 1989–90 Whitbread Around the World Race but she is the only yacht to ever win all six legs of this prestigious yacht race. She also took line honors in a number of other great races, such as Fastnet 89, Europe Tour UAP, World Circuit, and the Boston to New York race.
Now that you've seen pictures of the Auckland Kitchen Company team at Elite Kitchens and Cabinets having fun on the water together, why not pop into our kitchen showroom at 64 Hunua Road in Auckland's Papakura and come chat with us in person. We're always happy to share our knowledge and passion for quality kitchens, and now we can even talk about what it's like to sail on a magnificent boat across our city's stunning harbour.