Elite Kitchen Series Part 3…
Kitchen Renovations
Why do people undertake Kitchen Renovations?
Too often homeowners put up with old tired kitchens designed for lifestyles of yesteryear. The kitchen and its surrounds is now found to be the heart of our homes and where we spend majority of our active time. As such, it needs to set the right ambient atmosphere for our daily lives, be efficiently laid out, and be a healthy place to store and prepare our food. Kitchen renovations nearly always an incredible investment, improving both the financial value and personal satisfaction gained from your home.
Adding Value to Your Home
Renovating your kitchen is an investment within your property and it makes economic sense to do so. Westpac Bank reports every dollar you spend on your kitchen and bathroom adds additional value of your home.
"Kitchen and bathroom renovations are good earners, too, paying you back around $1.50 for every dollar you spend."[1]
When it comes to selling your home, Angela Rudling, of Bayleys Real Estate, Auckland says, "The kitchen is the most important room of a house. Potential buyers will always focus in on the kitchen which will colour their view when looking at the rest of the property."
When Should You Renovate?
Auckland homeowners move on average every eight years. Too often, a kitchen renovation is delayed until there are plans to sell, and the owners lose an opportunity to enjoy their renovated kitchen. A well-made kitchen supplied by a reputable kitchen manufacturer will last many years so there is no need to delay a kitchen renovation until you are about to sell.
What will it cost?
Like people, kitchens come in all shapes, sizes, and materials for example whether your benchtop will be stone, stainless steel, or laminate, and whether you are looking for lacquer cabinet finish verses a laminate finish all impact on price.
An additional allowance needs to be made for new appliances, of removal of the existing kitchen and any additional electrical, building and plumbing costs that will be required.
Avoid the mistake of re-using old cabinetry and replace doors and draw-fronts. It might seem a quick and cheap fix, however it will be soon after the "bones" of the kitchen will require attention and you are found to be back at square one.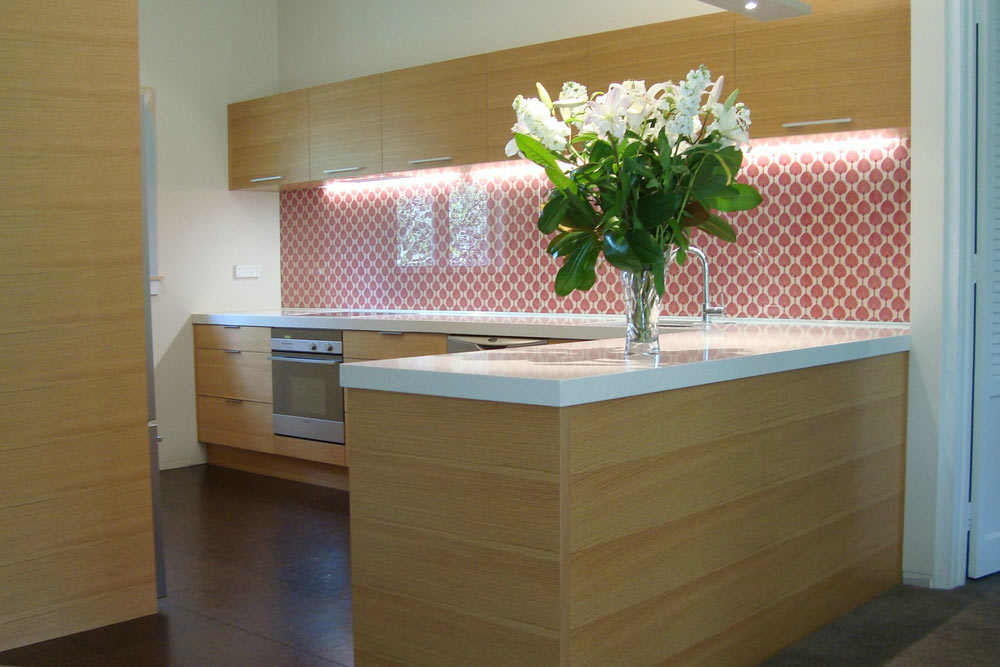 Design Considerations
What is the Available Space for your Renovated Kitchen?
The available space will greatly determine your kitchen design. Is additional space available through an extension to the house or the removal of walls? But keep in mind that altering the external or internal walls of your house will add to the cost of a kitchen renovation, but extra space can add real value where existing space is limited.
A large kitchen may appear impressive, but may not be as user friendly as a well designed smaller one. Endless walking end to end can be tiring if the key work areas are not properly designed to ease the workflow.
Drawing a rough sketch plan of your current kitchen, noting the position of windows, doors and walls with the general rough dimensions will be invaluable when discussing your kitchen renovation with a kitchen designer. Elite Kitchens and Cabinets will always professionally measure your kitchen space once you decide to proceed, so don't be too concerned with absolute accuracy when you initially measure up. Some photos will also help show the space and what you are looking to change.
What Style of Renovated Kitchen?
We all have different tastes, and what really matters is what you want.
Generally, as a starting point, the achicectural style of you home and its interior design can give you a pointer towards the sort of style you should consider. An older home such as villa or bungalow will often suit a kitchen with a traditional look and feel, and a modern home a more clean-lined modern kitchen, but there are no hard and fast rules, and it is possible to combine elements of different styles. Elite Kitchen and Cabinets has built stunning modern looking kitchens in 100-year old villas and cottages, as well as traditional like kitchens in the new builds of today.
Present overseas trends show a move away from minimalist clean lines, to a more traditional look, but also mixing materials such as the use of steel, wood and glass, and bright and colorful spashbacks to add vibrancy and colour.
Take cuttings from magazines, or print pictures from websites to help you illustrate the styles you like. Test your thoughts and ideas with a kitchen designer and give yourself time to reflect on the feedback you receive before making a final decision.
Fundamentally the style of your renovation is about you, your tastes and how you want to live your life within your kitchen.
Appliances
Your choices of appliances have a bearing on your kitchen design. An oven-tower or under bench oven? Do you want multiple ovens? How big will your refrigerator/freezer be?
Appliances are available in several price ranges, and often an expensive European brand may perform no better than a more reasonably priced brand. Will the extra expense of that additional feature be really used? The key is to honestly review how you live and use your kitchen. If you are a common in home entertainer, do you really need a full-scale chef's kitchen?
Elite Kitchens and Cabinets can arrange for you to meet with appliance suppliers to make sure you receive a discounted appliance package, saving your money.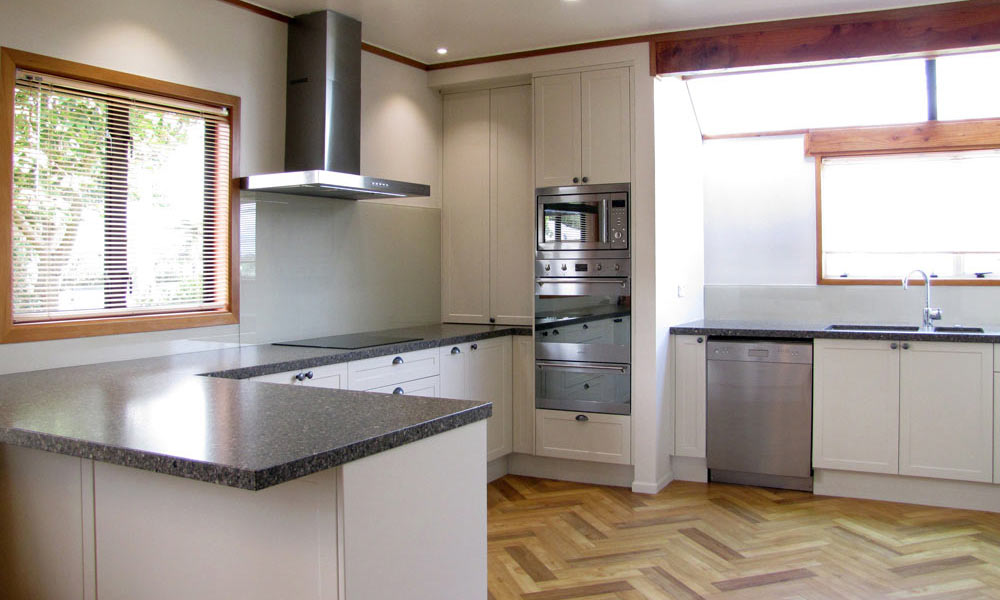 Bench-Tops
Your bench-top will be the most visible part of your kitchen and it is often worth spending a little bit more to give it real impact.
For more about which bench-top is best suited to your new kitchen and lifestyle see Elite Kitchen and Cabinets popular article "Which Bench-Top".
Cabinet finish
Your choices of cabinet finishes are endless.
The key decisions to make are whether you are looking for a profile door and draw fronts that means it has a pattern on it commonly found on more traditional looking kitchens, or a flat finish? The other key decisions are the colour and texture? This as a result will identify if you are in line with Melteca/ melamine colours or widen your options with a paint finish custom to your preference.
There are many different panel products your designer can show you in Elite's well-equipped showroom.
Splash backs
Splashbacks are essential to protect your walls from the spills and splashes of everyday cooking, as an added bonus they provide an exciting opportunity to add colour and texture to your kitchen.
Have a look at Elite Kitchens and Cabinets article "Splashbacks of Today".
Special Fittings
There are many storage solutions available from hardware manufacturers to make life easier and you should take the opportunity for your kitchen designer to demonstrate them to you in Elite's Kitchens and Cabinets showroom.
Lighting
Well-designed lighting is proving to be a very important part of a well designed kitchen renovation, making your kitchen easy to work in, and show its features. The great effects of extra lighting is always well worth strong consideration.
A Healthy Kitchen
It is important that your kitchen surfaces will be clean and hygienic and not be emitting harmful chemicals. It is important you ask and find out that the materials used in your kitchen have been tested and are certified for use in a kitchen environment. It pays to be wary of imported materials and kitchens from countries with no or low regulatory standards.
Elite Kitchens and Cabinets use environmentally certified products. See https://www.elitekc.co.nz/faqs/.
Choosing a Kitchen Supplier
When buying a kitchen, there are various factors to consider and compare besides the price. A kitchen is not a commodity product like gas or electricity that can be compared like for like. There is more to it than that. Don't get us wrong because comparing kitchen price is indeed important which is why we offer to design to suit any budget.
A kitchen is an investment, which is why the cheapest option is not always the best. In buying a kitchen, consider all the factors that you need other than the price – like how it is built and where you order it from.
Even Phil Spencer, a UK TV presenter and property expert agrees:
'Choosing where to buy a new kitchen or bathroom is a decision that should be carefully considered. For big investments, such as these, price comparison websites are no substitute for old-fashioned research, as they only scratch the surface of what you really need to know to make an educated purchase. I always advise choosing quality products that will last for many years and add maximum value to your home. The cheapest option isn't necessarily going to be the best.'
Why Visiting a Kitchen Showroom is Important
There is no substitute for seeing and touching samples on display in person to help you decide. You will get the most from a kitchen design consultation in a well-equipped showroom.
Elite Kitchens and Cabinets have a well-equipped showroom where you can see the different hardware, materials, finishes on display.
Call Elite Kitchen and Cabinets
The first step towards your kitchen renovation is to phone or email us. We can meet you in our fully equipped showroom where we can demonstrate many features of modern kitchens, or at your home for a no obligation consultation.
Remember that your design consultation and quote is free!
Click here for contact details: https://www.elitekc.co.nz/contact-us/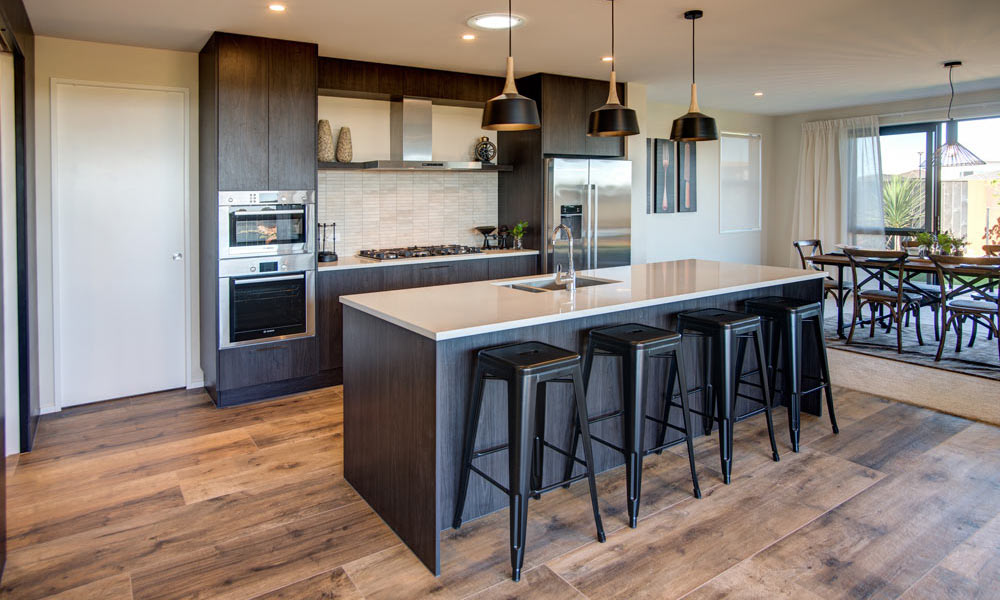 [1] http://www.westpac.co.nz/rednews/property/how-much-should-you-spend-on-your-renovation/